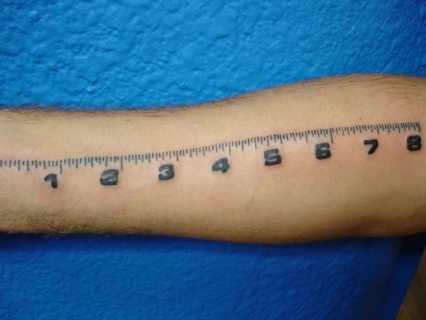 Remember before the day I took on the plane, I went to a salon I used to go. I thought of fixing my hairs since it's been couple months that I didn't fix it. I wasn't in Taiwan a lot that year, and I really do not like to let some stranger to cut my hairs because of bad experience, and this kinda bad experience, we usually have to suffer for couple months to wait till hairs grow back. That's really no fun at all! Therefore, I insist to let the same person to cut my hairs, unless this person disappeared, and then I will start to worry about finding another good barber.
I wasn't sure if you would find out I changed my hair style when you saw me, since my barber cut all my curly hairs which were made about an year ago, and then she also dyed/highlighted my hairs with the color I used to have so that it wouldn't look so plain. Well, I don't blame you not notice that I cut my hairs. After all, you'd never seen me in person.
It was so real, when the very first time I found you right next to the information counter through the phone with you, you were like an angel, because of the white polo shirt you wore, the sunshine were on you, and the shy smile you had. What I saw at that moment was so bright, clear, and unforgettable. I had a little doubt that you wouldn't like me that moment because you looked away, but then I realized it was just because we both were shy. And that's our first time for me that you are the angel.
The next day morning, it wouldn't that shy for us to look at each other. You told me your eye color is green, but I told you it isn't green, because it's light green, the color that I never told you is my most favorit one. And then you found my hairs color, you called it red, but I insisted it's more like brown.
You couldn't imagine how hard it was to pack my luggage, to step out of the house, to walk into the terminal, to put myself in the plane, and then regret at the moment I sat on my seat in the plane. I couldn't stop my tears, I couldn't stop myself looking out of the window to figure out when I could come back here for you.
10 centimeters can never be the distance between you and me now; 10 centimeters, at this time, can only mean time. Sometimes, when I raise my head and look up, I could still see your green eyes with tears to tell me how sad you were to see me leave. And to stop it, I promised you that I will come back.
Today, I look at myself into the mirror, I find my red/brown hairs are not that obvious any longer. But I can still see where these colored hairs start/end, and by measuring it from the root to the colored hairs, it is 10 centimeters, and it is how long I left you, how long I miss you, and how long I am sad.
************************************
(picture is from: http://www.flickr.com/photos/11461247@N02/2125348249/)